MUSIC CONGRATULATIONS: WA All-State Band -AND- WA State Solo & Ensemble Winners
02/10/2020
Two students in music to congratulate for their awesome accomplishments:
Isabella Evans (pictured above) auditioned back in October and won a seat in the Washington State Music Educators All-State Concert Band playing Baritone Saxophone.  She is headed off to Washington All-State this coming weekend to rehearse and perform with other high achieving music students from around the state of Washington.  She is a running start student and senior at CHS that has contributed a ton to our music program over the years.  If you see her in our school or in town, please take a moment to congratulate her on these accomplishments.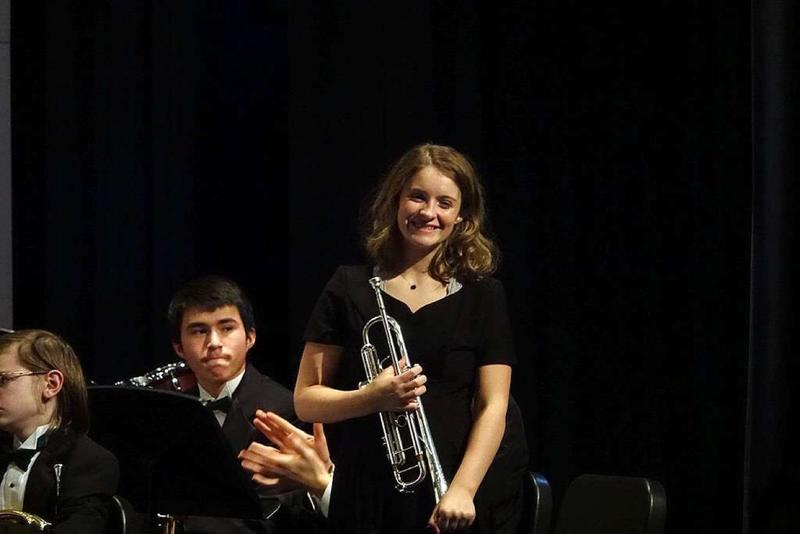 Caroline Kelly (pictured above) competed in the Regional Washington Music Educators Solo & Ensemble Contest on February 1, 2020.  For the SECOND year in a row, she won the Trumpet Competition and earned a spot to perform at the State Solo & Ensemble Competition at Central Washington University.  She learned a College level solo that was performed with not only technical accuracy but with musical nuance.  She has also contributed so much to our school music programs over the past years.  Caroline is also a senior here at CHS.  Please congratulate her on her accomplishments!